WHERE

OTHERS

SEE

WASTE

WE

SEE

POTENTIAL

Ekopak is first and leading licensed packaging recovery organisation in Bosnia and Herzegovina

Ekopak is a pioneer in Bosnia and Herzegovina in the process of establishment and development of the packaging and packaging waste management system

Ekopak is founded by leading international, regional and local companies

Operations of Ekopak are based on best EU practices, but also on highest business standards which are in accordance with the standards of the shareholders

Ekopak takes responsibility for the fulfillment of legal obligations for producers, importers, distributors and retailers at the lowest sustainable cost and for the benefit of the entire community

Principle of Ekopak is equal treatment for all - the shareholders of Ekopak have neither special status

Employees of Ekopak perform their tasks fully professionally, responsibly, transparently and according to highest ethical standards which are in compliance with all legal requirements

Ekopak is 32. member of the PROEUROPE - European umbrella organisation for the packaging and packaging waste recovery systems, based in Brussels

Ekopak is authorised to assign an internationally trademark "Green dot" to companies that behave responsible towards their packaging waste on the market of Bosnia and Herzegovina

Any usage of the symbol on the market of Bosnia and Herzegovina without exclusive permission from Ekopak is violation of the current legislation

"Green Dot" on the packaging means that company who uses it fulfills its legal obligations through Ekopak, finances the establishment of system of separate collection and recycling of packaging waste in Bosnia and Herzegovina
News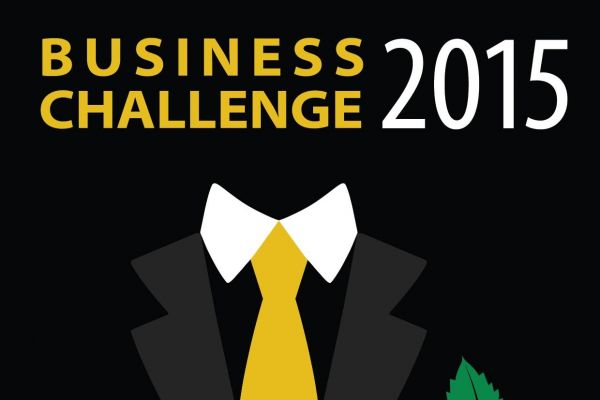 Business Challenge "Recycling – The Need and Opportunity" - Ekopak as supporter of Third National Competition
Recycling - The Need and Opportunity is the main topic of the Third National Competition of high school students in entrepreneurship "Business Challenge 2015", which takes place on 7th and 8th April in Sarajevo. It is organized by the incubator of social innovation "Munja" whose supporter is Ekopak.
This was a two-day competition in which participated 100 high school students from 31 city of Bosnia and Herzegovina. The goal of the project is to encourage the development of healthy entrepreneurship of young people, raise awareness about business and entrepreneurship and thereby influence the increase in youth employment through self-employment, or entry into entrepreneurial activity.
As a supporter of the competition, through the theme of recycling, Ekopak opened a large area in which it is possible to devise a number of entrepreneurial activities, and also learn about the need of separate collection and disposal of packaging waste and its recycling process.
"Recycling and reuse of packaging waste in our country is an industry that is established by adopting adequate laws and bylaws. Since we are, by some segments of solid waste management, at the beginning of the adoption of European practices and experiences and their application in our country, young people have two important challenges:
Raising awareness of the importance of separate collection and recycling of packaging waste. This is targeted on a group of children of preschool and school age which itself speaks about the long life of the process that begins with the arrival of Ekopak. Now we educate generations to which separate collection of waste should become a culture of living when those generations start running their households.
"The development of recycling capacities for particular types of packaging waste entrepreneurs should recognize as an opportunity for investment. It is well known that our country has no facilities for the recycling of glass packaging waste, multilayer packaging waste, for example Tetra Pak and similar. This is the area that provides opportunities for starting a new business. On the other hand, significant amounts of these types of packaging is disposed of in landfills, and those collected selectively are exported to recycling facilities to countries in the region. When we look at all that - we have a new business challenge, preservation of natural resources and a clean environment, " said director of Ekopak, Amela Hrbat.
The winning teams of the competition will represent Bosnia and Herzegovina at the regional competition in late April in Montenegro.