"Green Dot" is an internationally protected symbol used to mark product packaging. It is a symbol that shows that the company using it is involved in the packaging waste recycling system. It is an indicator of the social responsibility of companies that contribute financially to the establishment and development of an efficient, transparent and sustainable system of collection and recycling of packaging waste.
FACTS
GREEN DOT
FACTS AND NUMBERS
"Green Dot" trademark is registered in more than 170 countries and it's considered as the most protected trademark in the world.
More than 170.000 companies use "Green Dot" trademark on their products.
About 400 billion packaging units are marked with the "Green Dot" annually.
More than 300 million people have access to a separate disposal of packaging waste which is financed by members of PRO EUROPE, that is system operators such as Ekopak.
"Green Dot" as a system of packaging waste, has began to apply in the 1980s in Germany. The system has become very popular with the consumers and spreaded across Europe and beyond.
Due to the popularity, the owner of the "Green Dot" trademark - German company Duales System Deutschland AG. (D.S.D.), has decided to let the management and coordination of the symbol use outside the market of Germany, to the European umbrella organization PRO EUROPE headquartered in Brussels. Since then, PRO-EUROPE has been granting licenses to the system and use of the Mark for European countries and beyond (eg Green Dot America, Canada and Mexico).
After the criteria prescribed by PRO EUROPE have been meet, Ekopak is in December 2013 admitted into this organization and became an exclusive licensee of "Green Dot" usage for the market of Bosnia and Herzegovina.
Ekopak provides "Green Dot" trademark usage for all companies that produce or import products in packaging, thus proving that their packaging is included in the Packaging Waste System in Bosnia and Herzegovina.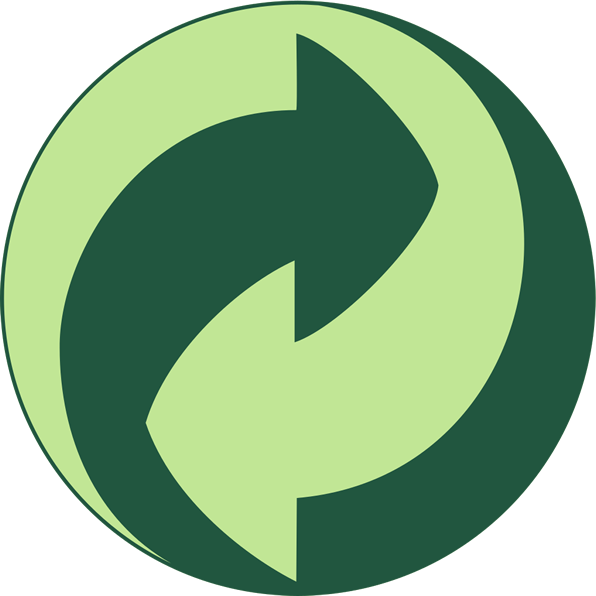 Learn more at
www.zelenatacka.ba
You can read more about the Green Dot in Bosnia and Herzegovina at: www.zelenatačka.ba