WHERE

OTHERS

SEE

WASTE

WE

SEE

POTENTIAL

Ekopak is first and leading licensed packaging recovery organisation in Bosnia and Herzegovina

Ekopak is a pioneer in Bosnia and Herzegovina in the process of establishment and development of the packaging and packaging waste management system

Ekopak is founded by leading international, regional and local companies

Operations of Ekopak are based on best EU practices, but also on highest business standards which are in accordance with the standards of the shareholders

Ekopak takes responsibility for the fulfillment of legal obligations for producers, importers, distributors and retailers at the lowest sustainable cost and for the benefit of the entire community

Principle of Ekopak is equal treatment for all - the shareholders of Ekopak have neither special status

Employees of Ekopak perform their tasks fully professionally, responsibly, transparently and according to highest ethical standards which are in compliance with all legal requirements

Ekopak is 32. member of the PROEUROPE - European umbrella organisation for the packaging and packaging waste recovery systems, based in Brussels

Ekopak is authorised to assign an internationally trademark "Green dot" to companies that behave responsible towards their packaging waste on the market of Bosnia and Herzegovina

Any usage of the symbol on the market of Bosnia and Herzegovina without exclusive permission from Ekopak is violation of the current legislation

"Green Dot" on the packaging means that company who uses it fulfills its legal obligations through Ekopak, finances the establishment of system of separate collection and recycling of packaging waste in Bosnia and Herzegovina
News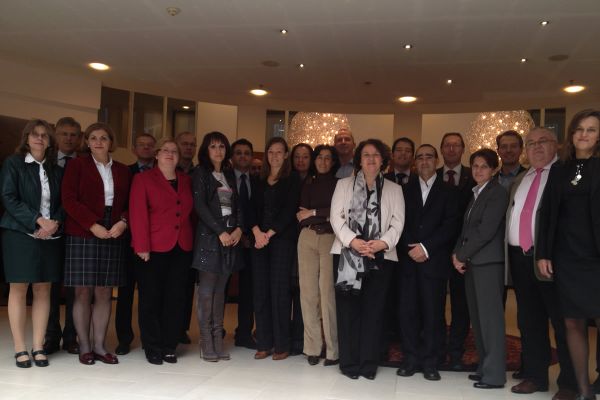 BiH in the big system: Ekopak has become the 32nd member of PRO EUROPE
On Friday, November 8th 2013, a meeting of directors members of the PRO EUROPE, European umbrella organization for recycling and management of packaging and packaging waste, identifiable by the use of the trademark "Green Dot", was held in Cologne.
The company Ekopak, as a licensed system operator, has applied for a license for the right to use the "Green Dot" so that at the meeting of directors of PRO EUROPE it was stated that the company had met the high criteria and the present members unanimously confirmed the receipt of EKOPAK into their membership. In this way, Bosnia and Herzegovina became the 32nd Member State of PRO EUROPE, which has brought our country closer to the rest of Europe in this segment.
The official signing of the contract between PRO EUROPE and Ekopak will soon be realized in Sarajevo.
"Green Dot" systems have become internationally recognised models that contribute to the successful implementation of producer responsibility by the companies involved. When you see the 'Green Dot' on packaging it means that for such packaging, a financial contribution has been paid to a qualified national recovery organisation, set up in accordance with the principles defined in EU Directive 94/62 on packaging and packaging waste and the respective national laws.
The "Green Dot" is an internationally recognized and protected trademark. With its membership in the PRO EUROPE, Ekopak will enable all its clients to use the "Green Dot" on their products. At the same time, Ekopak invites all producers, importers, distributors and dealers who have the "Geen Dot" sign on their products, but have not yet entered the Ekopak system to do it, as of today Ekopak is empowered to protect this trademark in Bosnia and Herzegovina.
More about PRO EUROPE you can find at: http://www.pro-e.org/