WHERE

OTHERS

SEE

WASTE

WE

SEE

POTENTIAL

Ekopak is first and leading licensed packaging recovery organisation in Bosnia and Herzegovina

Ekopak is a pioneer in Bosnia and Herzegovina in the process of establishment and development of the packaging and packaging waste management system

Ekopak is founded by leading international, regional and local companies

Operations of Ekopak are based on best EU practices, but also on highest business standards which are in accordance with the standards of the shareholders

Ekopak takes responsibility for the fulfillment of legal obligations for producers, importers, distributors and retailers at the lowest sustainable cost and for the benefit of the entire community

Principle of Ekopak is equal treatment for all - the shareholders of Ekopak have neither special status

Employees of Ekopak perform their tasks fully professionally, responsibly, transparently and according to highest ethical standards which are in compliance with all legal requirements

Ekopak is 32. member of the PROEUROPE - European umbrella organisation for the packaging and packaging waste recovery systems, based in Brussels

Ekopak is authorised to assign an internationally trademark "Green dot" to companies that behave responsible towards their packaging waste on the market of Bosnia and Herzegovina

Any usage of the symbol on the market of Bosnia and Herzegovina without exclusive permission from Ekopak is violation of the current legislation

"Green Dot" on the packaging means that company who uses it fulfills its legal obligations through Ekopak, finances the establishment of system of separate collection and recycling of packaging waste in Bosnia and Herzegovina
News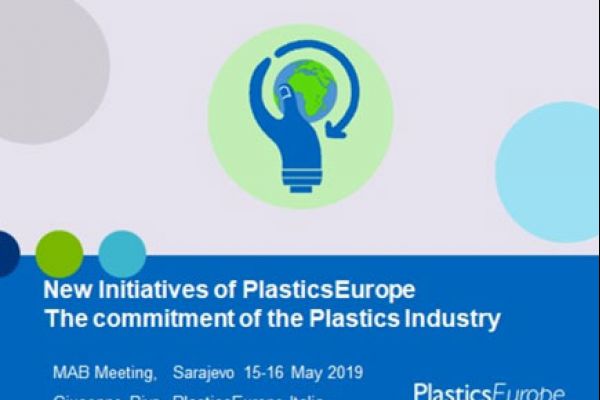 A meeting of the Mediterranean Advisory Board PlasticsEurope-The Mediterranean Advisory Board (MBA) was held
The Federation Chamber of Commerce hosted the first annual meeting of the Mediterranean Advisory Board PlasticsEurope - The Mediterranean Advisory Board, which took place on May 16, at the Europa Hotel in Sarajevo.
The meeting was attended by the members of the Committee from Italy, Turkey, Albania, Croatia, Serbia, Romania, Bulgaria, Greece and Bosnia and Herzegovina.
The session was chaired by the Chairman of the MBA Board, Mr. M.Covezzi, and after the introductory greetings hosted by the Vice President of the Chamber of Commerce of the Federation of Bosnia and Herzegovina - Mirsad Jašarspahić, who is also a member of the Board, gave a presentation on the possibilities of investing in BiH, its potentials and what BiH is recognizable on the world market. Particular emphasis was placed on the work and activities of the PIFC, the possibility of engaging experts through chamber work and what the Chamber can provide to business entities.
The topic of the meeting was related to: EU Plastic Strategy, legislation and a new directive on the recycling and use of plastic waste adopted by the European Commission. Also discussed were the impact of plastic waste on the environment, and the possibilities of accessing funds to address the problem globally.
Representative of the Croatian Chamber of Commerce, Ms. Pavlovic stressed the importance of the existence of the EU Strategy, but that national development strategies are necessary for the resolution and advancement of this industry. The Committee members held presentations on the state of the sector within the member states, on the basis of which adequate conclusions were made.
President of the youngest association with PKFBiH - Association of System Operators in FBiH, Amela Hrbat, held a presentation titled: Experiences of the Waste Management System in Bosnia and Herzegovina. The presentation content shows the progress achieved in the years since the waste management system was established. The main goal of establishing this Association is improvement and development of the recycling system and the utilization of these special waste categories in the Federation of BiH, therefore the presence at this meeting is of great importance for the exchange of experiences and monitoring of the world trends. Knowledge, perennial experience and significant infrastructure of the members of the Association, established on the basis of good practice examples from the EU, can be used to further improve the recycling and utilization system of packaging, electronics and electronic waste in Bosnia and Herzegovina.