WHERE

OTHERS

SEE

WASTE

WE

SEE

POTENTIAL

Ekopak is first and leading licensed packaging recovery organisation in Bosnia and Herzegovina

Ekopak is a pioneer in Bosnia and Herzegovina in the process of establishment and development of the packaging and packaging waste management system

Ekopak is founded by leading international, regional and local companies

Operations of Ekopak are based on best EU practices, but also on highest business standards which are in accordance with the standards of the shareholders

Ekopak takes responsibility for the fulfillment of legal obligations for producers, importers, distributors and retailers at the lowest sustainable cost and for the benefit of the entire community

Principle of Ekopak is equal treatment for all - the shareholders of Ekopak have neither special status

Employees of Ekopak perform their tasks fully professionally, responsibly, transparently and according to highest ethical standards which are in compliance with all legal requirements

Ekopak is 32. member of the PROEUROPE - European umbrella organisation for the packaging and packaging waste recovery systems, based in Brussels

Ekopak is authorised to assign an internationally trademark "Green dot" to companies that behave responsible towards their packaging waste on the market of Bosnia and Herzegovina

Any usage of the symbol on the market of Bosnia and Herzegovina without exclusive permission from Ekopak is violation of the current legislation

"Green Dot" on the packaging means that company who uses it fulfills its legal obligations through Ekopak, finances the establishment of system of separate collection and recycling of packaging waste in Bosnia and Herzegovina
News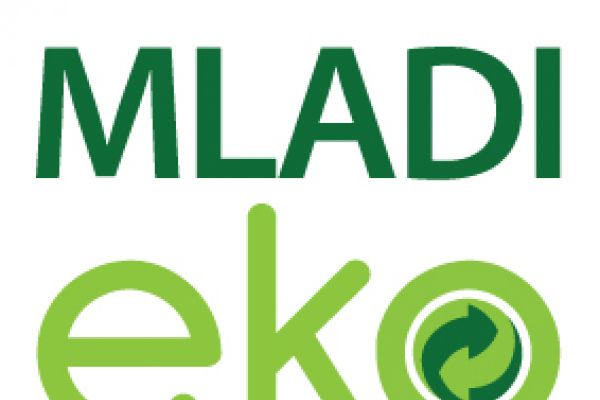 CALL FOR CONTEST: State competition for high schools "YOUNG ECO REPORTERS"
The Young Eco Reporter Program is a licensed international program implemented in nearly 30 countries with the aim to engage young people aged 14-18 to investigate and report on environmental issues through a written, photographic or video record, and whenever possible, to propose solutions.
In B&H it is implemented for the second time. Last year, 70 artworks were in the final.
The program develops the skills and knowledge of young people, provides them with a deeper understanding of sustainable development and environmental protection, strengthens their communication and civic skills, personal initiative, teamwork, critical analysis, social responsibility and leadership abilities.
Organisers:
- Incubator of Social Innovation "MUNJA"
- "Hocu.ba" Info platform
- EKOPAK - the first licensed packaging recovery organisation in Bosnia and Herzegovina
Propositions:
The participants of the competition should be between 14 and 18 years old and attend some of the high schools in Bosnia and Herzegovina;
Sending papers should be individual 1 competitor / 1 sole;
The same competitor can report multiple works, but maximum one can be rewarded;
Works can be done in one of three categories:
- REPORTAGE,
- PHOTOGRAPHY OR PHOTO REPORTAGE,
- SHORT VIDEO.