WHERE

OTHERS

SEE

WASTE

WE

SEE

POTENTIAL

Ekopak is first and leading licensed packaging recovery organisation in Bosnia and Herzegovina

Ekopak is a pioneer in Bosnia and Herzegovina in the process of establishment and development of the packaging and packaging waste management system

Ekopak is founded by leading international, regional and local companies

Operations of Ekopak are based on best EU practices, but also on highest business standards which are in accordance with the standards of the shareholders

Ekopak takes responsibility for the fulfillment of legal obligations for producers, importers, distributors and retailers at the lowest sustainable cost and for the benefit of the entire community

Principle of Ekopak is equal treatment for all - the shareholders of Ekopak have neither special status

Employees of Ekopak perform their tasks fully professionally, responsibly, transparently and according to highest ethical standards which are in compliance with all legal requirements

Ekopak is 32. member of the PROEUROPE - European umbrella organisation for the packaging and packaging waste recovery systems, based in Brussels
News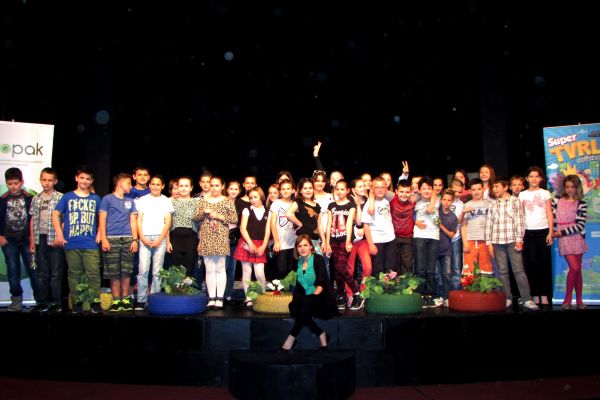 The Event About Completion of the Second Cycle of the Project "Planet's Smile is in Your Hands" Celebration of June 5th - Worlds Environment Day
This Wednesday at the Youth Theatre in Sarajevo we have organised the announciaton of the winners of our Project "Planet's Smile is in Your Hands"
Seventeen Primary and High schools of Sarajevo County were participants of this Project.
The students where collecting and separateing packaging waste during entire school year. For that, they used special waste bins, that where provided by Ekopak. Our partner "Paper servis" was incharged for collecting the waste from schools and sending us a report about amount of the waste that is collected.
Students have collected a total of 23 tonnes of packaging waste.
The winner of this competition is Sixth Primary School Ilidža, with its total of 5.370 kg of packaging waste. By that they have won our Firs Award – computer.
The Second Place and Second Award - photo camera, was taken by Nafija Sarajlić Primary School. They have collected the total amount of 4.377 kg of packaging waste.
The Thired Place and Thired Award - the globe, was given to Catholic Schooling Centre - General High School. Their total amount of collected packaging waste was 1.032 kg.
These schools collected the major amount of packaging waste per student, which was the main criteria.
After the announciaton of the winners, we have also prepared a theater play caled "Recycling is Not a Hassle" with actors from Bosnian Publoc Theater of Zenica in cooperation with NGO Citizens Forum of Zenica.
After the play, students recived educational magazine "Super Tvrle Saves the Nature".
This was the Ekopaks way to celebrate the June 5th - Worlds Environment Day.
We are useing this opportunity to thanks to all participants and partners, and to announce that we will continue with this Project within begining of the next school year.